We've been thinking about the
Zola Wine & Kitchen space
for a couple of days now. We know it was bought on Tuesday, and store employees have been telling people that it was bought by a "famous DC chef," with a few properties already in the area.
To us, that immediately implied
Jose Andres
, and
we've already made our guesses about that
.
But we remembered an
old news item
today - that
Spike Mendlesohn
had
plans to open a steak frites place
this summer.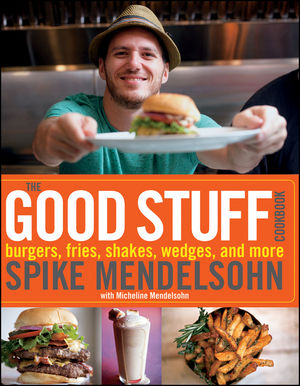 Spike's sister Micheline, who was the one who
leaked the tidbit to the Washington City Paper
(via a letter to
Michelle Obama
, oddly enough) back in February, indicated that it will
not
be a fast-casual spot like
Good Stuff
and
We, the Pizza
. The space at Zola Wine & Kitchen would fit the bill pretty perfectly, and Penn Quarter hasn't been saturated in the steak frites market like it has with some other cuisines.
In terms of other DC celebrechefs,
Michel Richard
stands out - but to our knowledge he has no public plans for expansion within the district.
We'll mull it over this weekend and see if we can't get any more supporting evidence for our theory. Any theories of your own, readers?
5:15p UPDATE
: Thanks to some intel from one of our amazing readers, we're told that scuttlebutt around Zola Wine & Kitchen on Wednesday was that the space will be used as the permanent location for
Minibar
(this makes sense, with the open kitchen). Perhaps Andres decided he needed the entire
America Eats
building for his offices (the previous plan was that Minibar and office space would split the building). The rushed transaction is probably to accommodate for America Eats' closing on July 4th of this year.